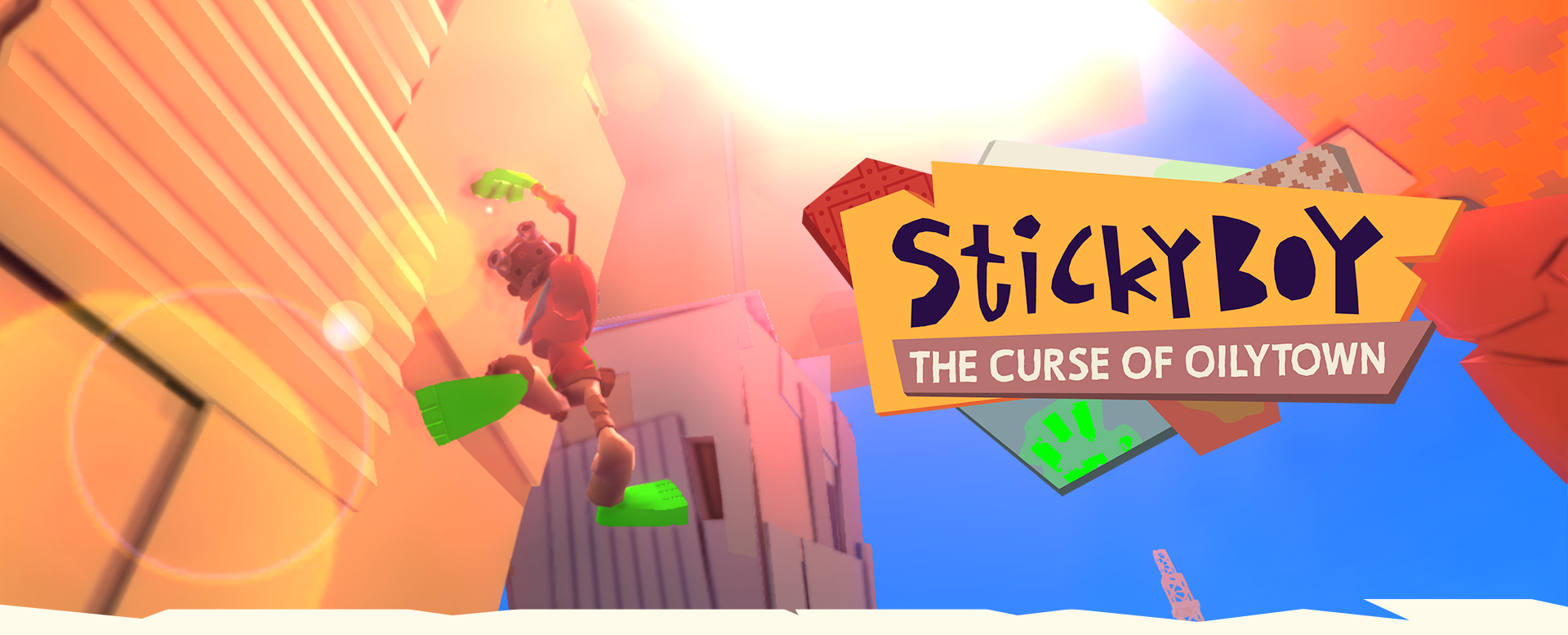 Stickyboy : the Curse of Oilytown
A downloadable sticky game for Windows
You're Stickyboy, and everyone in Oilytown is annoyed by your constant moving about. In order to get rid of you, the village's elder has given you an epic quest that'll make you travel across the ruins of the Old World.
---
Stickyboy: the Curse of Oilytown is a 3D platformer with a core mechanics directly inspired by the famous "stickyman" toy.
The game features an atypical gameplay, mixing:
- Classical 3D platformer move set (jump/double jump),
- Physical ragdoll associated with the sticking feature.
It was created on Unity 5 by a team of French students at ISART Digital.

---
GAME REQUIREMENTS:

15 ~ 30 min of your time.

A gamepad. Mandatory.
This game is available in French or English.

---
CONTACT:
Feel free to send all comments, inquires or bug reports to stickydevteam@gmail.com and follow us on facebook!
---
Download
Click download now to get access to the following files:
Comments
Log in with itch.io to leave a comment.
A pretty funny game, well done!

hi this sure looks a nice game i downloaded it but i dont know the contols when i start it asks me english or french i cant go down i tried with arrow keys i tried with wasd keys it didnt work plz help
I is amazing!But I have only one problem,it doesn't save my progress.
Thank you very much !
Do you mean that when you die you respawn at the beggining of the game, or that your progress is not saved when you quit the game ?